As early as 1839, the French scientist Becqurel discovered that light can create a potential difference between different parts of a semiconductor material. This phenomenon was later called the "photovoltaic effect", referred to as "photovoltaic effect." In 1954, American scientists Chabine and Pilson first made practical monocrystalline silicon solar cells at Bell Labs in the United States, and created a practical photovoltaic power generation technology that converts solar energy into electrical energy.
After the 1970s, with the development of modern industry, the global energy crisis and air pollution problems have become increasingly prominent. Traditional fuel energy is decreasing day by day, and the harm to the environment is becoming increasingly prominent. At the same time, about 2 billion people in the world are not getting Normal energy supply. At this time, the whole world has turned its attention to renewable energy. It is hoped that renewable energy can change the human energy structure and maintain long-term sustainable development. Among them, solar energy has become the focus of attention with its unique advantages. Abundant solar radiant energy is an important energy source, an inexhaustible, inefficient, non-polluting, cheap, and freely usable energy source. The energy of solar energy reaching the ground every second is as high as 800,000 kilowatts. If 0.1% of the solar energy on the earth's surface is converted into electricity, the conversion rate is 5%, and the annual power generation can reach 5.6×1012 kilowatt hours, which is equivalent to 40 times of the world's energy consumption. . It is precisely because of these unique advantages of solar energy that after the 1980s, the types of solar cells have been increasing, the scope of application has become increasingly broad, and the market scale has gradually expanded.
After the 1990s, photovoltaic power generation developed rapidly. By 2006, more than 10 megawatt-scale photovoltaic power generation systems and 6 megawatt-scale connected photovoltaic power plants have been built in the world. The United States was the first country to develop a development plan for photovoltaic power generation. In 1997, the "Million Roof" project was proposed. Japan launched the new sunshine program in 1992. By 2003, Japan's PV module production accounted for 50% of the world's total, and four of the world's top 10 manufacturers were in Japan. The German New Renewable Energy Law stipulates the on-grid price of photovoltaic power generation, which has greatly promoted the development of the photovoltaic market and industry, making Germany the fastest growing country in the world after Japan. Switzerland, France, Italy, Spain, Finland and other countries have also formulated photovoltaic development plans, and invested heavily in technology development and accelerated industrialization.
The average annual growth rate of the world's PV modules in 1990-2005 was about 15%. In the late 1990s, development was even faster. In 1999, PV module production reached 200 MW. Commercial battery efficiency has increased from 10% to 13% to 13% to 15%, production scale has grown from 1 to 5 MW/year to 5 to 25 MW/year, and is expanding to 50 MW or even 100 MW. The production cost of photovoltaic modules has dropped below $3/W. The 2006 PV industry survey shows that by 2010, the annual growth rate of the photovoltaic industry will remain above 30%. Annual sales will increase from $7 billion in 2004 to $30 billion in 2010. Many established PV manufacturing companies have also turned from a loss to a profit.
1, Product Descripion
Different mother of pearl materials can be provided for Mother of Pearl Towel Tray, such as Tahiti black mother of pearl, golden mother of pearl, white mother of pearl, New Zealand paua shell, Chinese river shell,etc. All mother of pearl towel trays are handmade.
Item name: mother of pearl towel tray
Color: different colors to be chosen
Material: polyresin with mother of pearl
Size: 115*70*10mm, other size can be customized
Feature: eco friendly, handmade, shell mosaic
Usage: for home & hotel
Lead time: 2-5 days for sample, and 15-40 days for bulk order according to order quantity
Payment term: T/T 30% deposit prepaid and the balance is paid before shippment
2, Feature of Mother of Pearl
1), Exquisite pearl texture
MOP is the mother of pearl cultured all kinds of pearls, and the colors are natural and lustrous, elegant and charming.
2), Breath of the Oceans
Because of sea differing climate of the would's sea area, it cultivates natural and colorful mother of pearl. With special textures and shades, the colors of MOP are pearl white, golden, champagne, pink and mysterious black,etc.
3), Green and Natural
Mother of pearl cultures the pearl; It's very strict to the environment of growth waters, so the worldwide pearl farms select the fine-quality waters for breeding.
4), Enviromental protection and health
The vast majority of pearls are cultured. Also we have passed SGS certification, which shows our products are completely harmless to human health. It complys with the modern design concept of enviroment protection and returning to its original nature.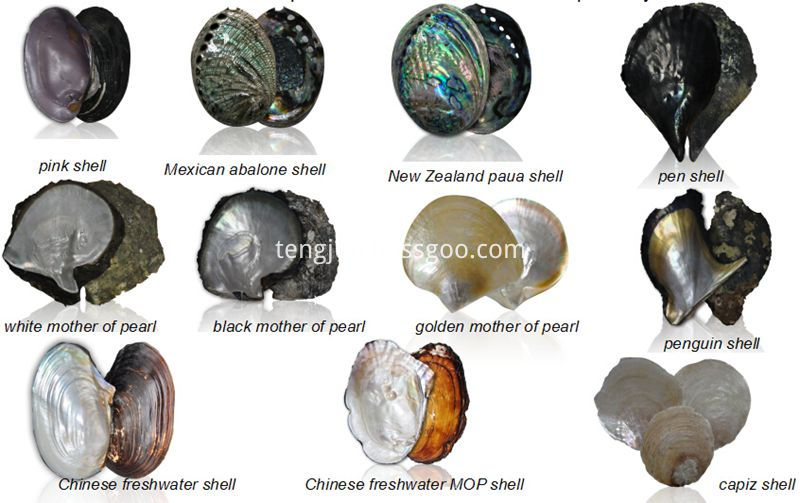 Mother of Pearl Towel Tray
Mother of Pearl Guest Towel Tray,Handmade Mother of Pearl Towel Tray,Mother of Pearl Bathroom Napkin Tray, Mother of Pearl Bathroom Vanity Tray
Jiangxi Zhaojun Industrial Co.,Ltd , http://www.zhaojunshell.com