Abstract Recently, Hardide Coatings, a UK-based company, has successfully developed an innovative coating that extends the life of drilling tools and improves tool performance in high-wear environments. This is the first successful development of heat-resistant poly...
Recently, a UK-based Hardide Coatings has successfully developed an innovative coating that extends the life of drilling tools that work in high-wear environments and improves tool performance.

This is the first successful development of a heat-resistant polycrystalline (TSP) diamond high performance coating that withstands the high temperature, extreme load and corrosive media of heat resistant polycrystalline brazing.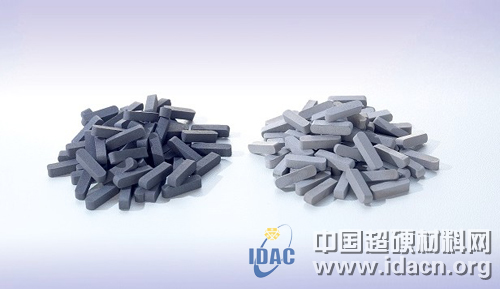 This high-performance coating enables a new generation of diamond-based hardfacing materials to work in extremely abrasive and corrosive environments such as horizontal directional drilling and hydraulic fracturing. Improved tool performance has made it more viable for more challenging and marginal oil and gas development.

According to Philip Kirkham, CEO of Hardide Coatings, "Drilling activities are now operating in deeper, more demanding conditions than before. Drilling tools need protection against excessive wear and corrosion, and now wear-resistant surfacing materials Still can't meet this demand."

"After each drilling project, some critical drilling components will be replaced. Therefore, the application of new coatings will reduce the cost of equipment maintenance and the cost of machine downtime. This will also promote small but oil and gas comparisons. Economic development in mature areas, such as the North Sea region."

Diamond is notoriously difficult to add to the ancillary material, and is easily oxidized and graphitized, thereby limiting the application of diamond wear brazing. At present, attempts have been made to solve these problems, but they have not been successful, mainly because of the poor porosity of other coatings and the adhesion to diamonds. Hardide-D overcomes these obstacles by using a non-porous cemented carbide base and protective coating that can be chemically adhered to the diamond and has a hard solder in the coating for good wetting.

This coating was developed by the company's Oxfordshire manufacturing facility and has been conducting basic research for several years. The new invention was awarded the British Strategic and Technical Committee Award in January 2013, so it was funded by the UK Strategic and Technical Committee (TSB) for £250,000 in the production process. This technology also received UK and international patent certificates.

Hardide Coatings has signed a five-year supply agreement with Sheffield Cutting & Wear Development's hardfacing experts for oil and gas development. (Excerpt from: "Groundbreaking New Technology For TSP Diamonds To Be Unveiled At Offshore Europe 2013 By Hardide Coatings", translator: Ma Yanping)
Wheel Buckle Accessories,Stroller Wheels,Crib Parts ,Graco Stroller Parts
Guangzhou ZG Scaffolding.co.Ltd , http://www.zgscaffolding.com